THE MODULAR STAIRWAY
FOR YOUR GAIT ANALYSIS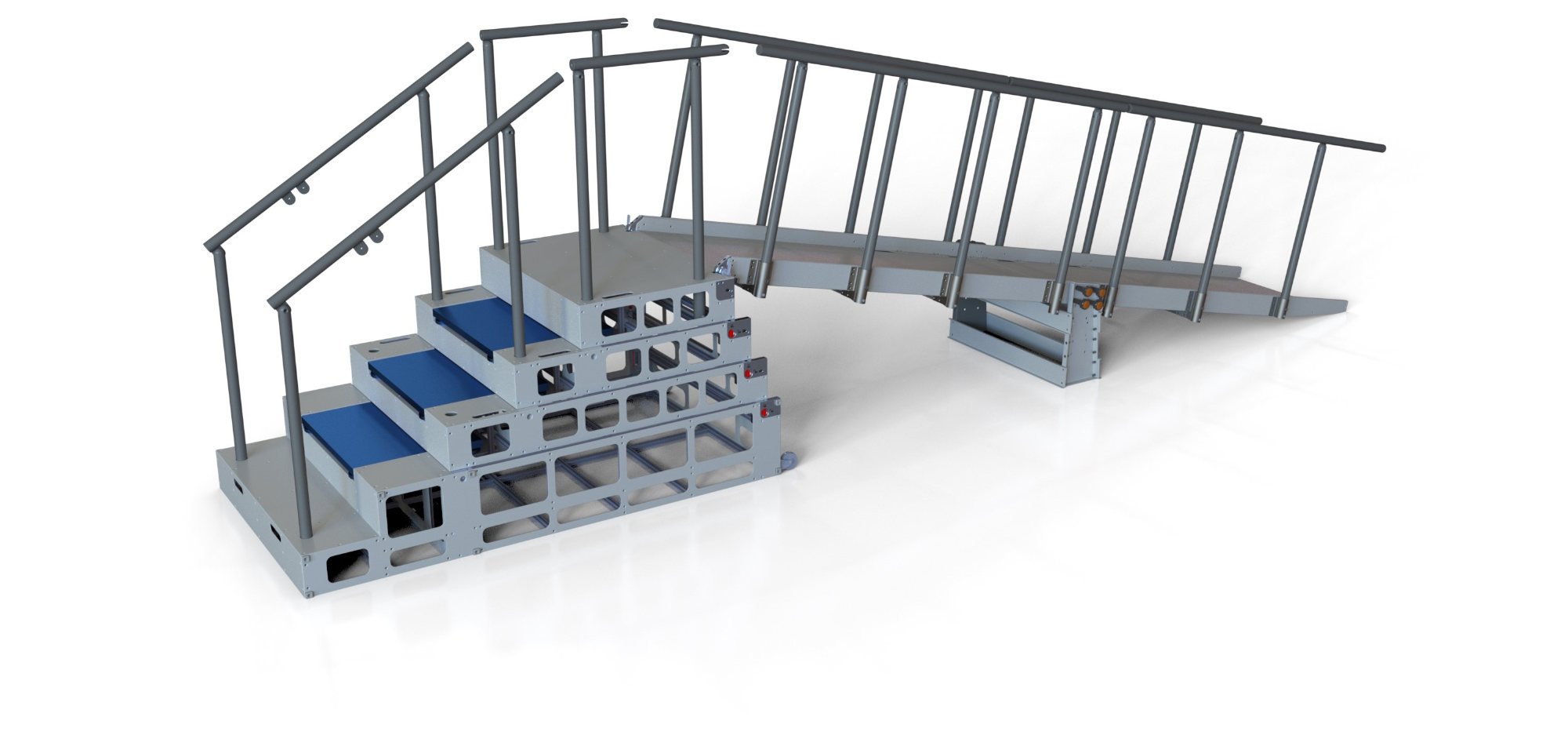 The new mobile Stairway and Ramp for your gait analysis
MODULAR, MOBILE AND LIGHTWEIGHT
FAST AND EASY ASSEMBLY
HIGHEST STIFFNESS
AMOUNT OF STEPS FREELY SELECTABLE
TILT OF RAMP FREELY SELECTABLE
POSITION OF FORCE PLATES FREELY SELECTABLE
STAIRWAY CAN BE USED ALSO W/O RAMP
NO REFLECTING COMPONENTS
READY TO USE IN ONLY 5 MINUTES
The new modular stairway & ramp for motion analysis is operational with lowest effort.
It can be assembled by two persons in less than 5 minutes, whereby you decide if the stairway shall have 2, 3, 4 or 5 steps. 
With the amount of steps, the tilt of the ramp will change simultaneously:
the ramp will have an inclination of 5° at 2 steps, 7.5° at 3 steps, 10° at 4 steps and 12.5° at 5 steps.
HIGHESt STIFFNESS FOR SUCCESSFUL MEASUREMENTS
Use STEPWAYS also in your gait lab! STEPWAYS is completely stiff - different data can prove this.
Complete stiffness is key for good and reliable results.
With STEPWAYS you will capture gait patterns perfectly either on steps or on the ramp! 
CUSTOMIZED SOLUTIONS
Does our product not completely cover your needs and do you need adaptations for your gait lab? We are specialized on individual and tailored solutions and can respond perfectly to your needs! With certainty we will be able find the best solution for your product, which will perfectly suit for your gait analysis and with which you will achieve the best results in research.
Are you looking for a solution with instrumented hand rails? We thought about this already: the integration of force sensors is ensured easily thanks to the modular setup of handrails and posts.
LOW SPACE REQUIREMENT
Space is precious, especially in clinics and labs. That's why we have developed STEPWAYS not only that it can be assembled within short time, it also requires very little space when not in use!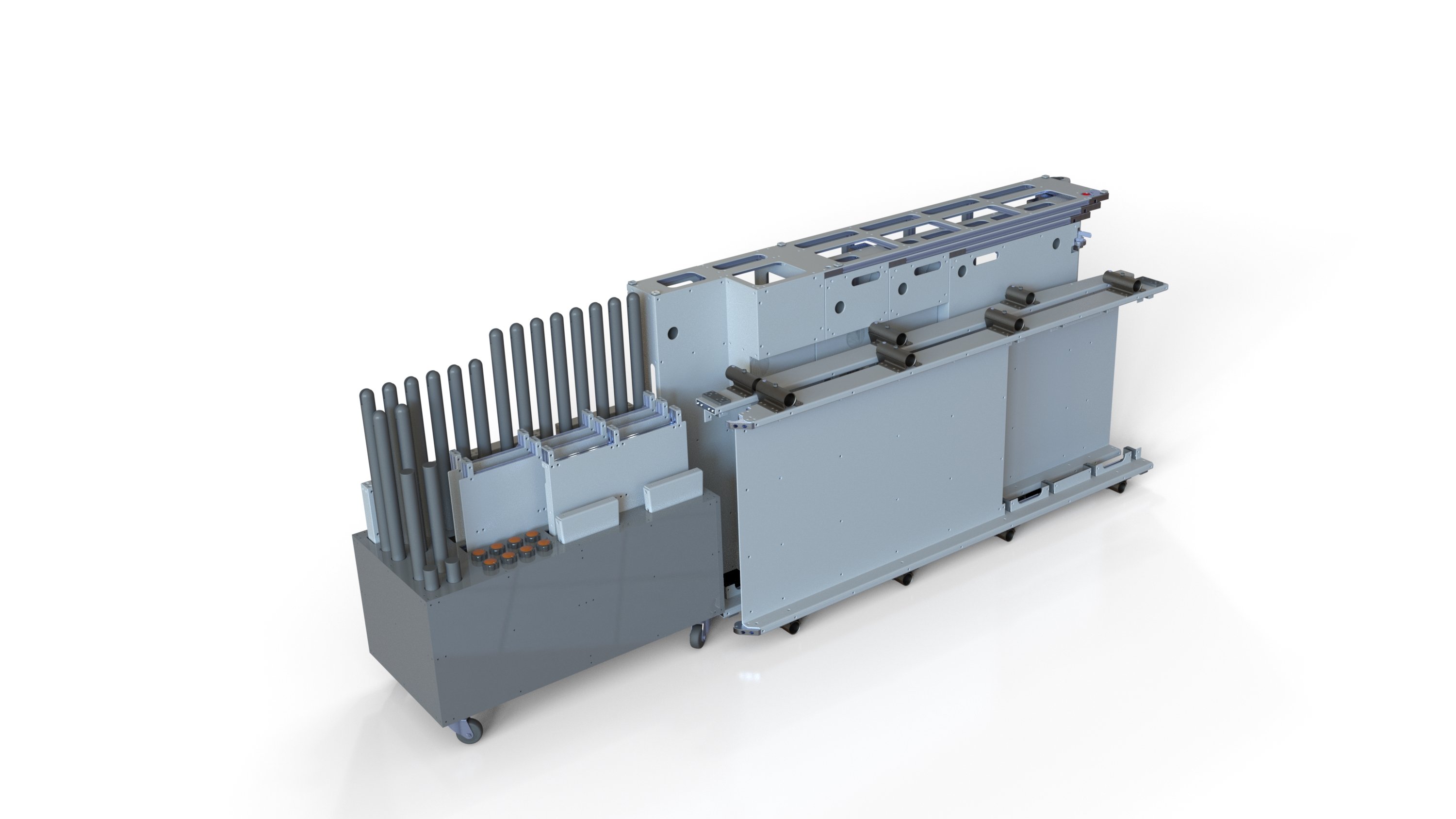 DIFFERENT FORCE PLATES
STEPWAYS has been developed for the integration of  Kistler force plates. Should you have other force plates in your gait lab and should you wish to use these, we can deliver STEPWAYS according your given plates.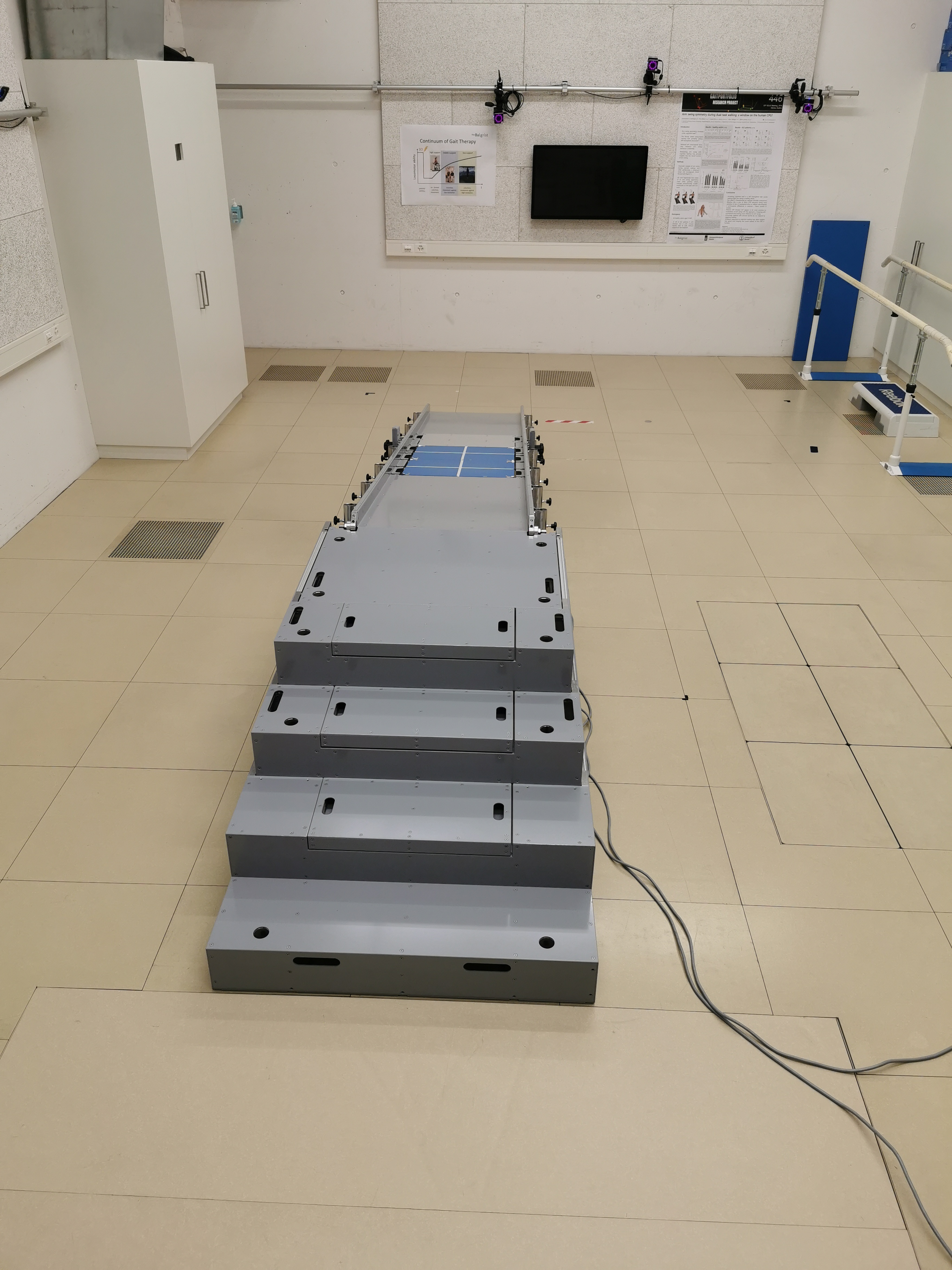 STAIR & RAMP AT ASSEMBLY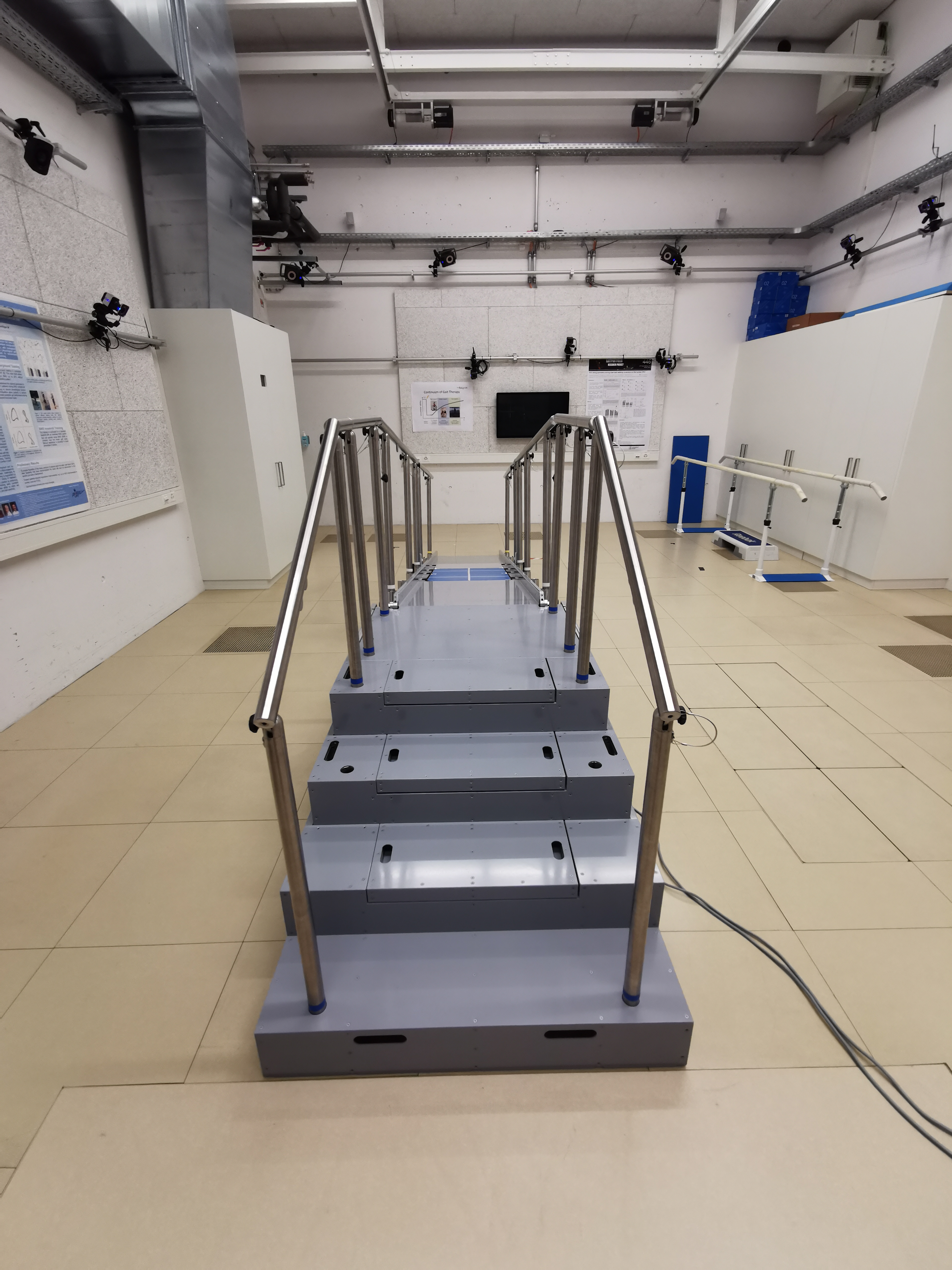 STAIR & RAMP WITH HAND RAILS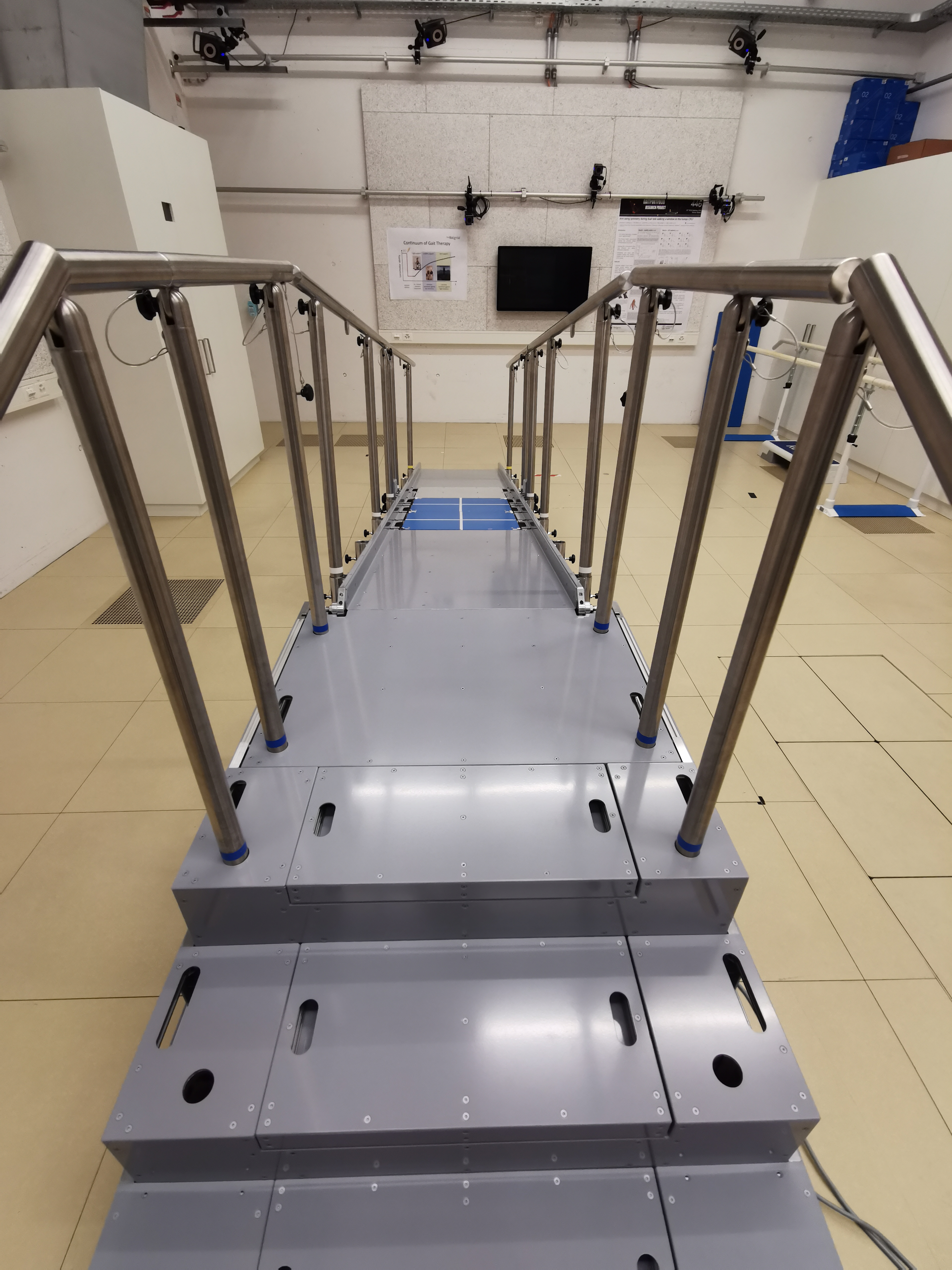 STAIR & RAMP WITH 4 STEPS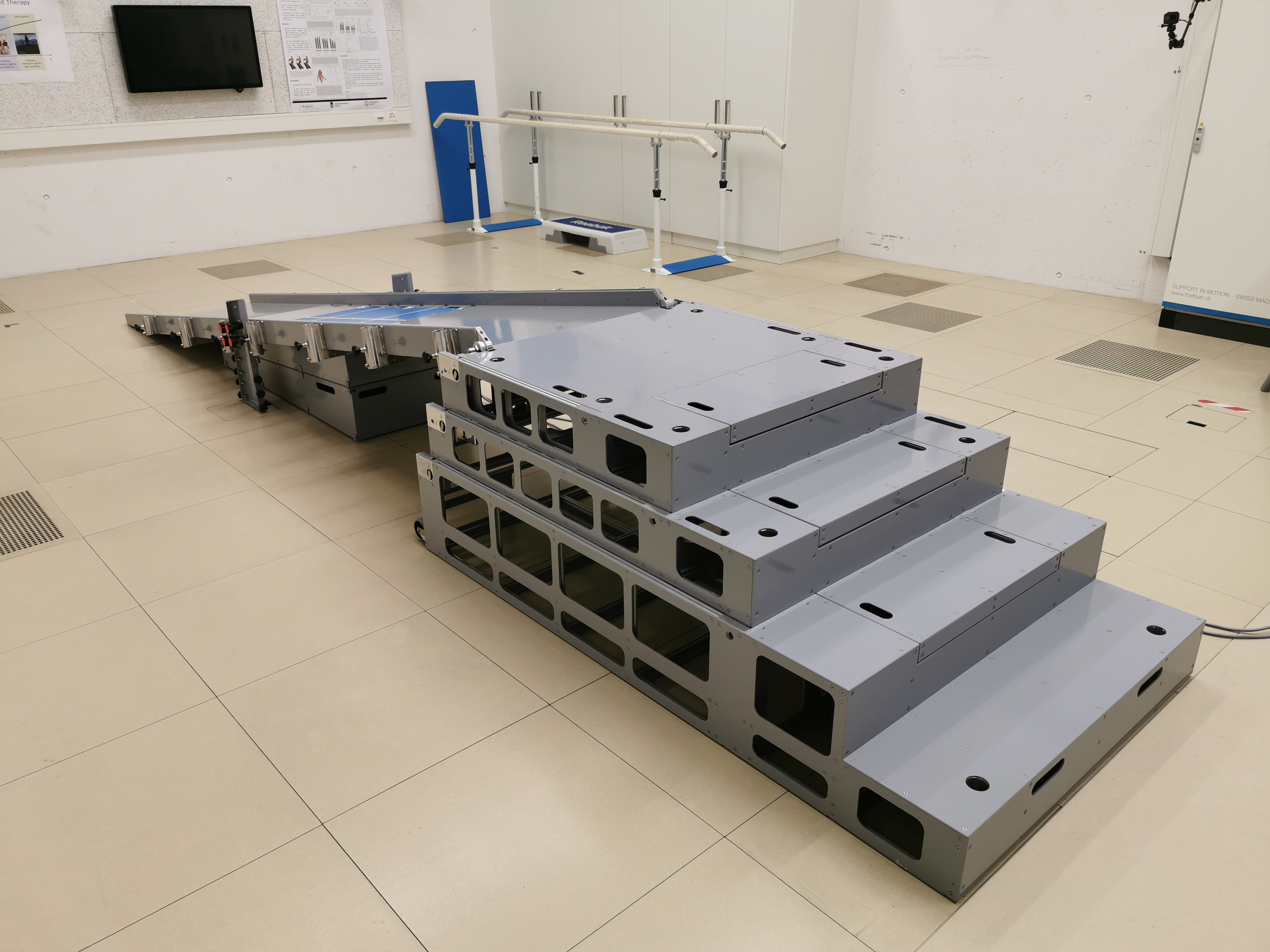 STAIR & RAMP AT ASSEMBLY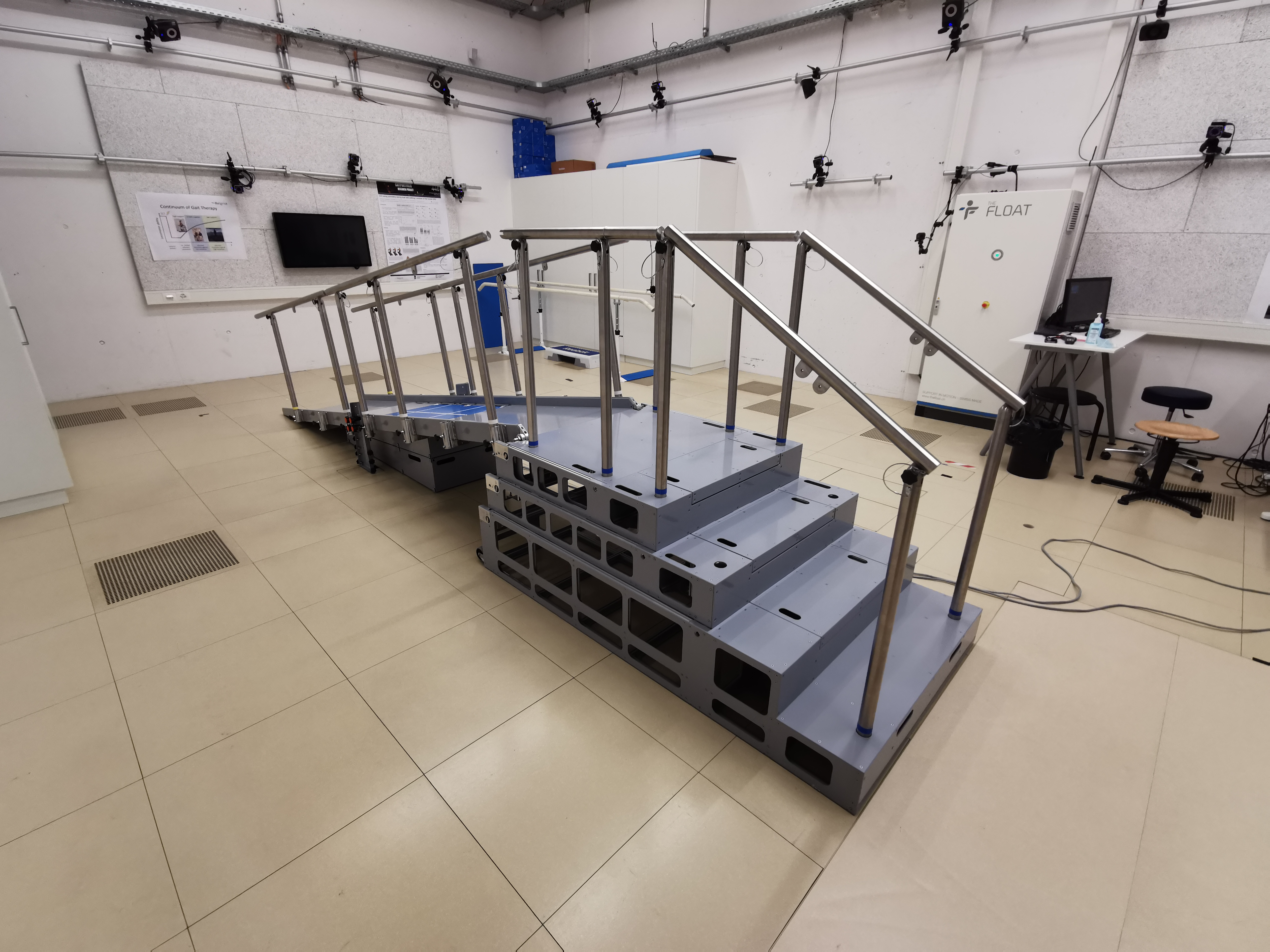 STAIR & RAMP WITH HAND RAILS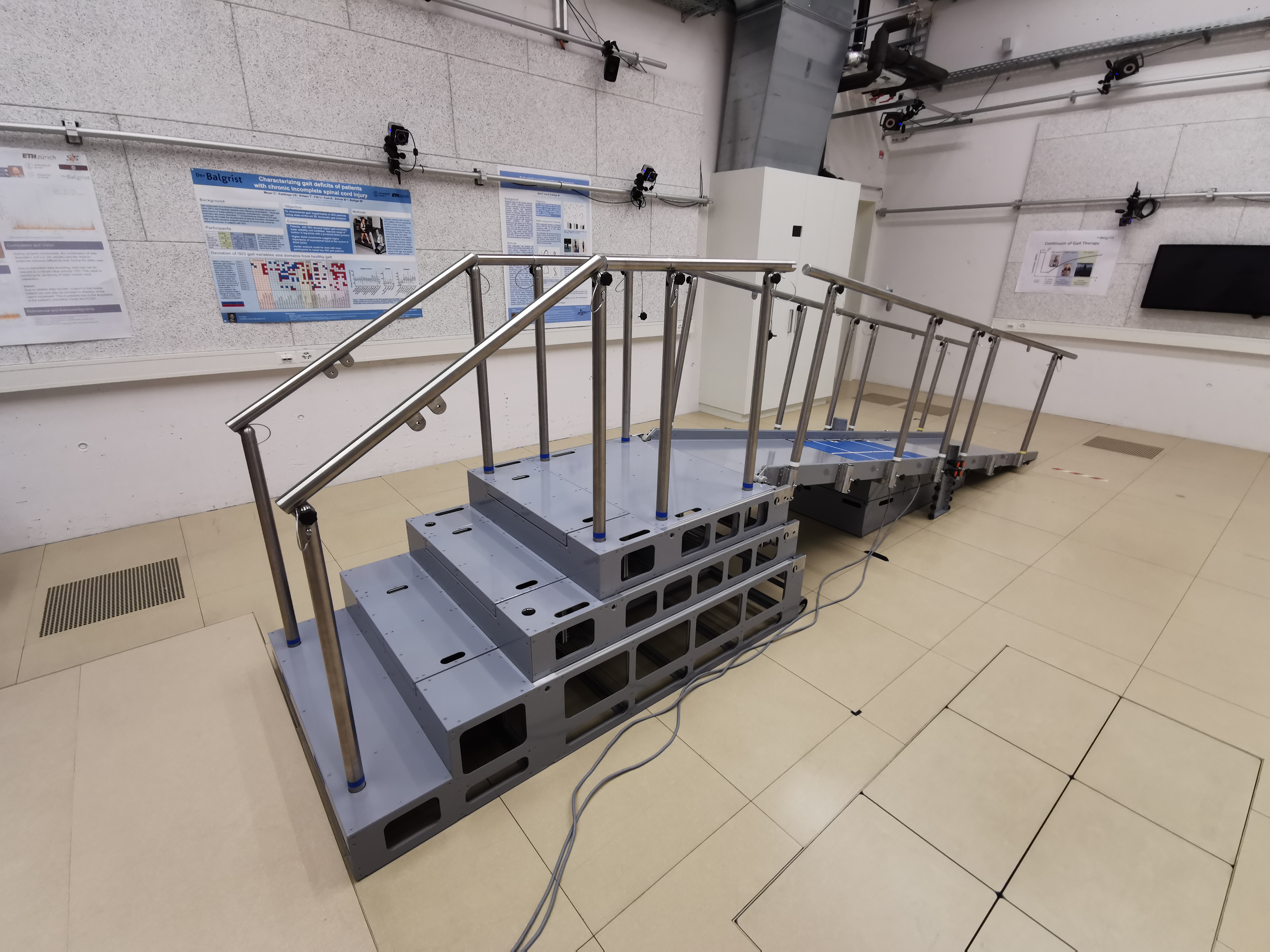 STAIR & RAMP WITH 4 STEPS